About us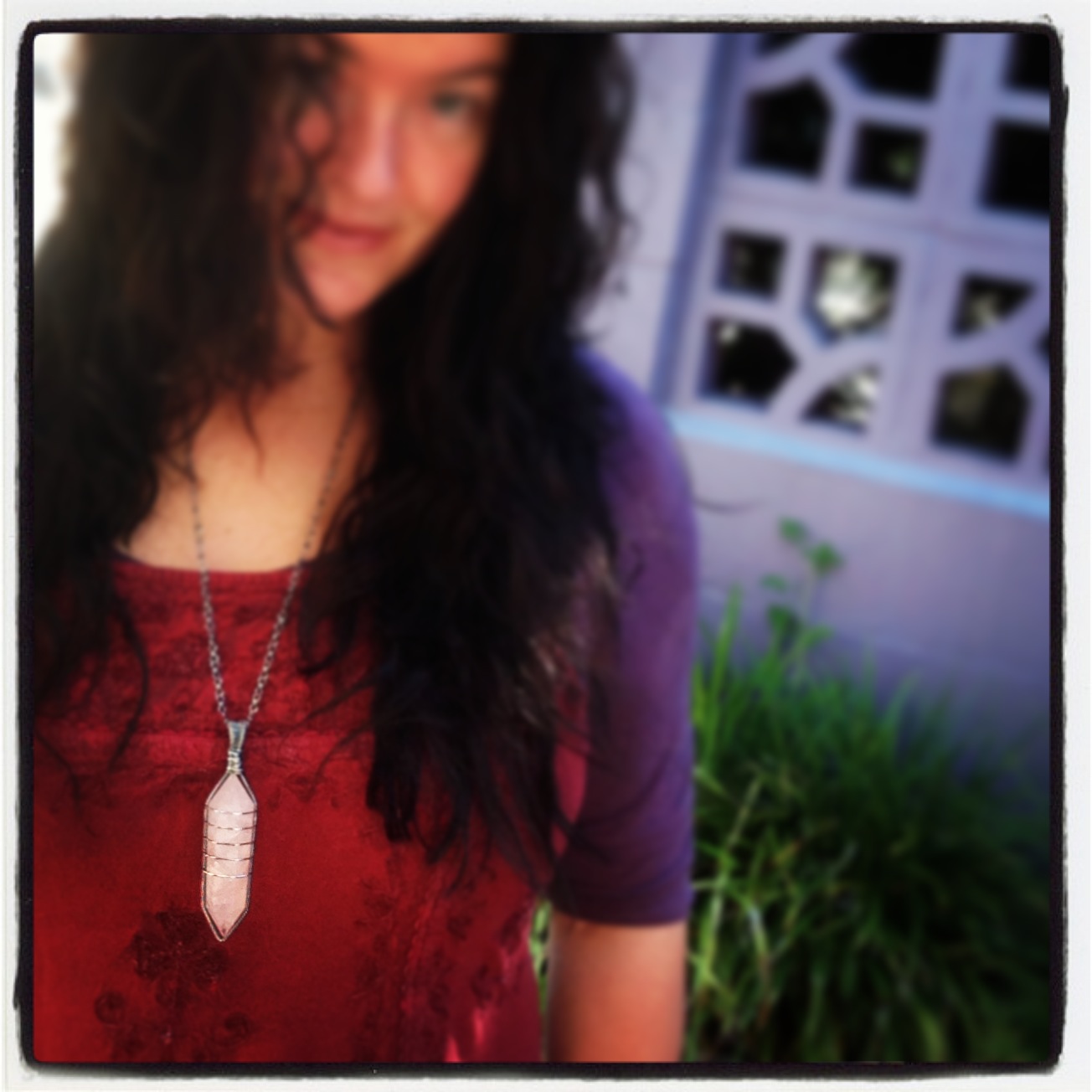 My name is Karina, and together with my husband, Michael, we are the "Kar" and the "Mic" of Karmic Star (the Star is for our daughter). We create artisan jewellery for people who are seeking unique and thoughtfully handcrafted treasures that are made with attention to detail, high quality materials, and positive intentions. From our hearts and hands to yours, we want our treasures to be the ones you reach for time and again because they make you feel amazing!
I am the jewellery artisan, and all of my creations begin as Australian-made ethically sourced Sterling Silver wire and sheet. From this I make every component - settings, chain links, clasps, earring hooks - so you can be sure that each Karmic Star treasure is as individual as you are. Mike is the lapidary artisan, carefully and intuitively transforming rough stones into the shiny polished cabochons that are the centrepiece of our very special collection of collaborative Pendants.
Stones and crystals are the most wonderful materials to work with - to us they are so much more than simply inanimate objects, they are intriguing and beautiful to behold, and they all have their own unique energy. We take great care in selecting the stones that we use in our creations, choosing to source from local dealers and fossickers as much as we possibly can, because we love to hear the stories behind them just as much as we love to support other small businesses.
We adore what we do, and imbue that joy into everything we make. Whether you are seeking something meaningful for yourself, or a special gift, we hope that you will find a Karmic Star treasure that speaks to your soul.
Thank you for taking the time to find out a little about us - we would love to connect with you on the usual social media suspects :
Facebook : www.facebook.com/KarmicStar
Instagram : www.instagram.com/karmic_star
Pinterest : www.pinterest.com/karmicstar7

And you can shop safely and securely here :
Shop :
www.karmicstar.etsy.com
☆ ★ ☆