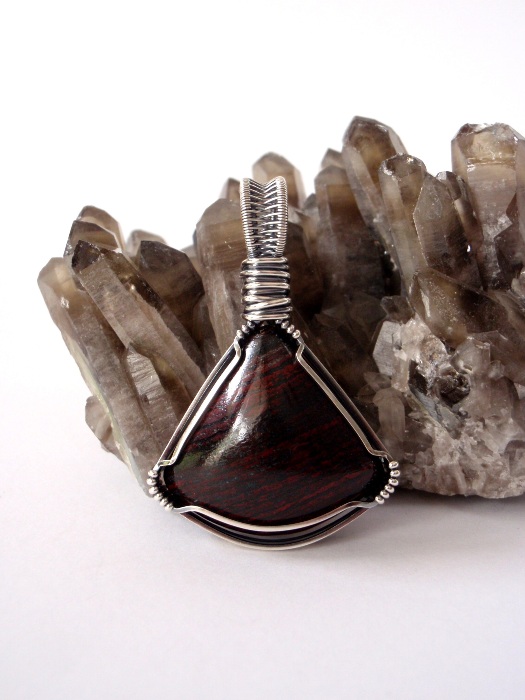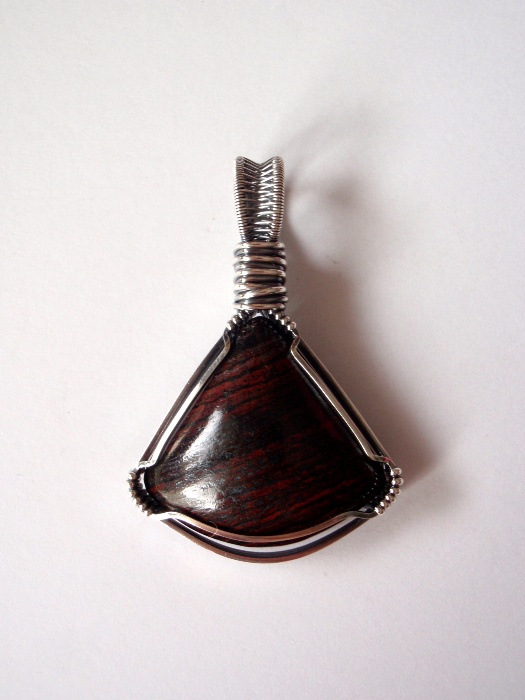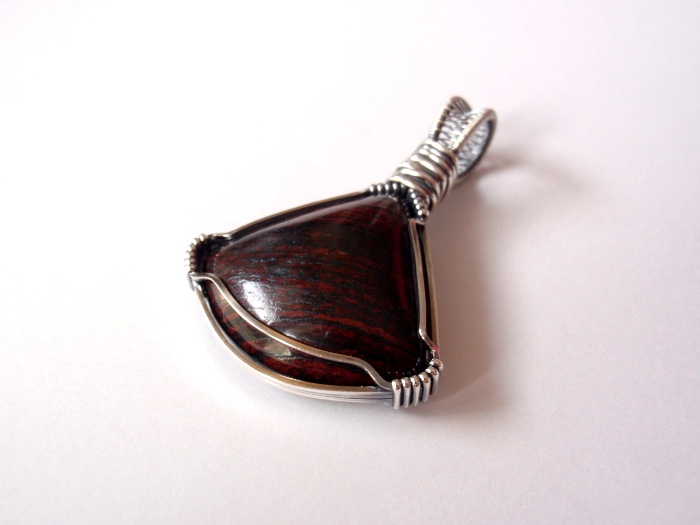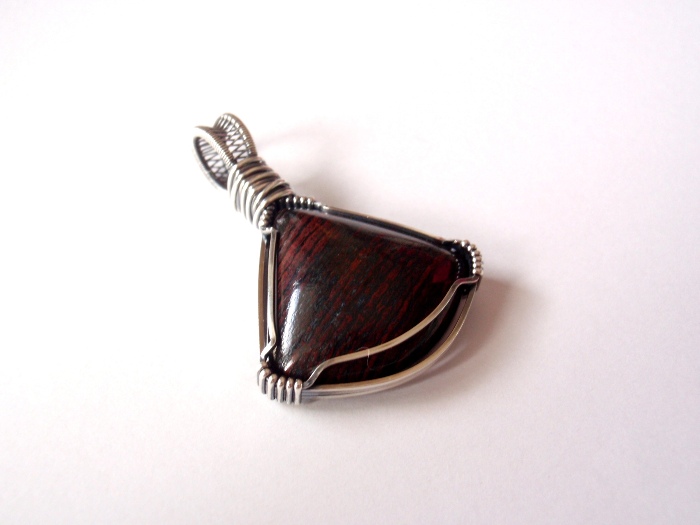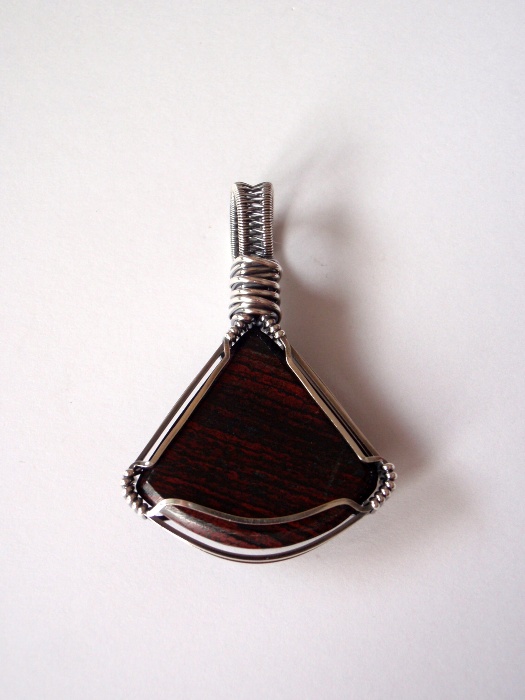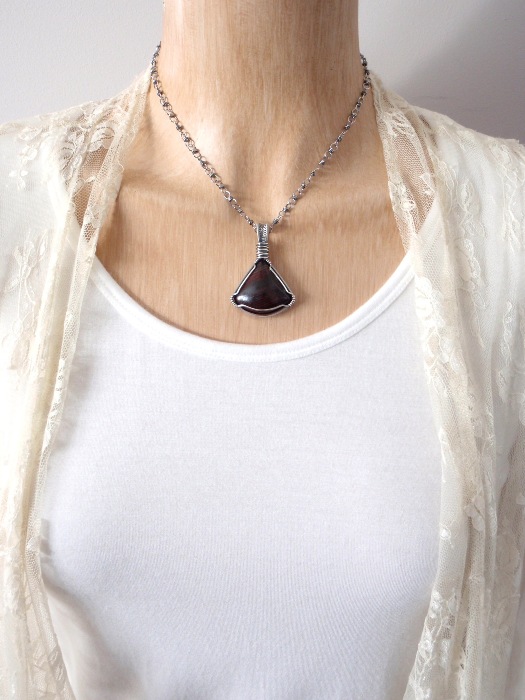 Item# PJS03745
Price AU $109.00
~ Australian Stone Series ~
Antiqued Sterling Silver Handcrafted Pendant featuring hand-cut natural Banded Jasper from Western Australia
~ It all begins with the stone - and this one is extra-special as it is an Australian stone that has been hand-cut and polished here in Australia. It is a collaboration piece between my husband, Mike, and I : he has hand-cut the stone, taking it from a raw piece of rock to the polished cabochon you see before you, and I have created the setting for it. I like to think that it represents elevating "handmade" to the next level ~
This is a richly dark stone, with slim alternating bands of Black and Red Jasper, and slivers of shiny metallic Hematite. Mike has done a wonderful job of shaping and polishing this triangular cabochon - then it was over to me to wrap. I have carefully embraced it with eco-friendly recycled Sterling Silver to create a soulful talisman, then oxidised and polished the silver to complement the dark stone. I think it would equally suit a male or female keeper.
Pendant measures 47 x 31mm
Stone measures 26 x 28 x 8mm
[ Presented in an eco-friendly gift box - perfect to treat yourself or someone special ]
Please note : the price stated above is for the Pendant only. Doesn't it look fabulous on my Antiqued Sterling Silver Handcrafted Chain, as shown in the last photo? If you would like one, you will find all the details here!
~ ~ ~ ~ ~ ~ ~ ~ ~ ~ ~ ~ ~
I adore creating with gemstones, and infuse each piece I make with love and positivity. Creating is a sacred process to me - one that I pour my heart and soul into. Once completed, each piece is cleansed with Water, smudged with incense (Air), bathed in sunlight (Fire), and spends time on my altar to ground (Earth). It is then charged under the light of a Full Moon before being released into the world to find its new keeper.
~ ~ ~ ~ ~ ~ ~ ~ ~ ~ ~ ~ ~
To purchase this Pendant, simply pop over to the listing in my Etsy Store here
Alternatively, you can email me - let me know your location (so I can work out postage costs if you are outside of Australia) and I will send you an invoice.
Please be sure to check out my FAQ page (see below) for further information about purchasing, my processes, and more...