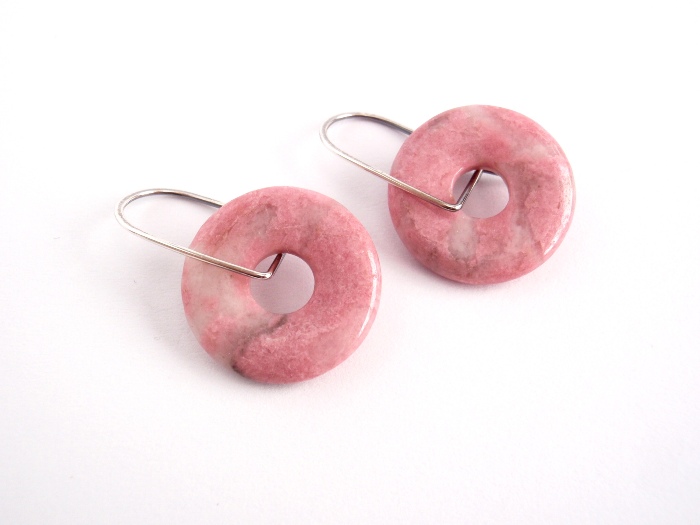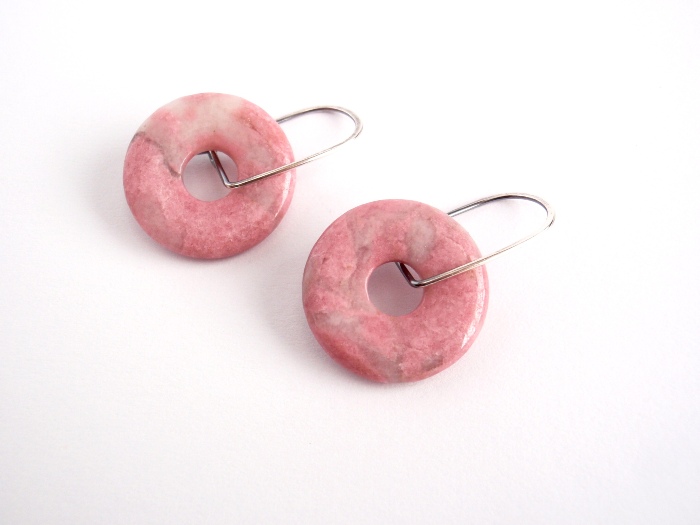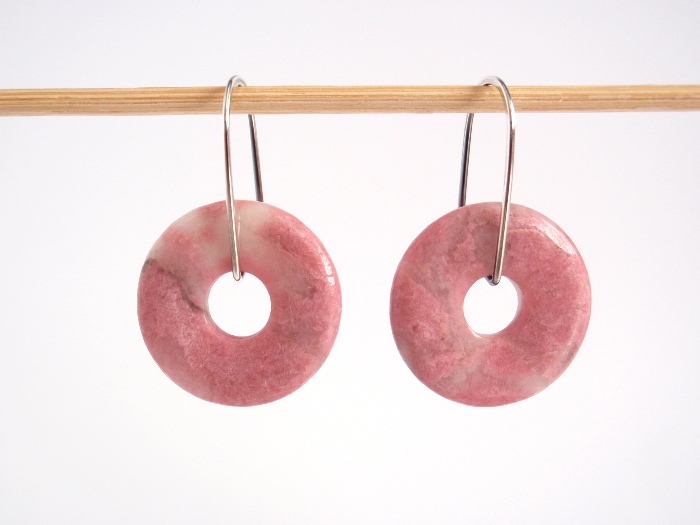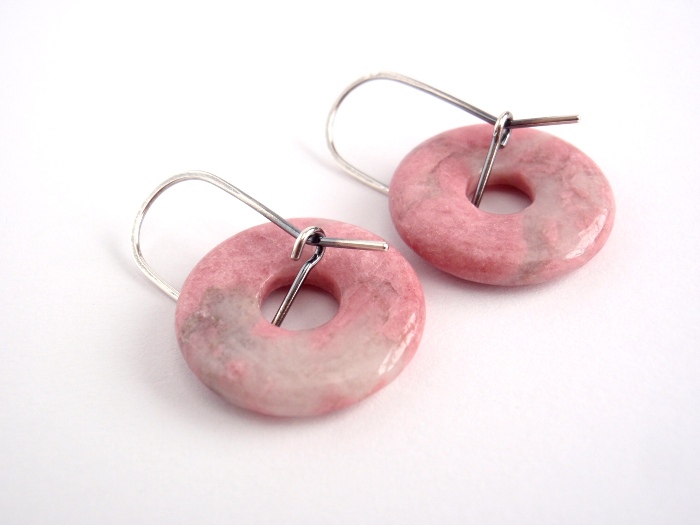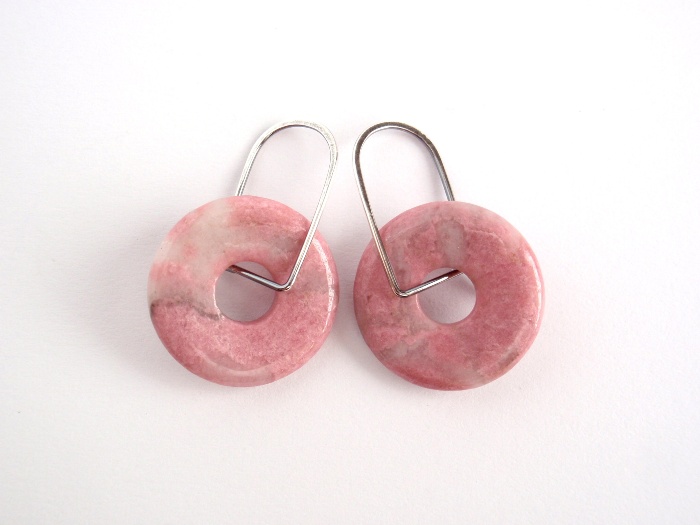 Item# EJS03937
Price AU $25.00
Natural Rhodonite and Quartz Large Earrings featuring Handcrafted Antiqued Sterling Silver Hooks
Like the gemstone equivalent of strawberries and cream, these donut-shaped stones are a delicious mixture of rosy pink Rhodonite and semi-translucent grey-white Quartz. This makes these earrings a sweet gift for someone special, or a tempting treat for yourself!
I have forged each secure ear hook from a single eco Sterling Silver wire, and used a torch flame to round the ends so they are smooth to wear. I have then hammered and tumbled them for strength, and finished them by oxidising and polishing for a hint of antiqued flair.
These Earrings measure 3.2cm in length
The Rhodonite and Quartz stones measure 20mm in diameter
[ Presented in an eco-friendly gift box - perfect to treat yourself or someone special ]
~ ~ ~ ~ ~ ~ ~ ~ ~ ~ ~ ~ ~
I adore creating with gemstones, and infuse each piece I make with love and positivity. Creating is a sacred process to me - one that I pour my heart and soul into. Once completed, each piece is cleansed with Water, smudged with incense (Air), bathed in sunlight (Fire), and spends time on my altar to ground (Earth). It is then charged under the light of a Full Moon before being released into the world to find its new keeper.
~ ~ ~ ~ ~ ~ ~ ~ ~ ~ ~ ~ ~
To purchase these Earrings, simply pop over to the listing in my Etsy Store here
Alternatively, you can email me - let me know your location (so I can work out postage costs if you are outside of Australia) and I will send you an invoice.
Please be sure to check out my FAQ page (see below) for further information about purchasing, my processes, and more...